[High-tech LED reporter Zhao Hui]

Since the beginning of 2013, the demand for LED lighting has increased rapidly, and the performance of related lighting listed companies has also been rising. Many companies have started the pace of new construction and expansion.

On November 11, the G20-LED Summit member company, Qinshang Optoelectronics (002638.SZ) announced the announcement, and the company signed an intentional strategic cooperation agreement with Guangdong Qingyuan High-tech Industrial Development Zone Management Committee. In the Qingyuan High-tech Industrial Development Zone of Guangdong Province, it will invest 500 million yuan to raise land, plant construction and LED road lighting, LED display, landscape lighting, commercial lighting, home lighting, solar energy, wind energy application, special lighting and other products. . The initial planned land area is 150 mu.

Zhu Bingzhong, deputy general manager of Qinshang Optoelectronics, once said, "This year's LED market is the best year. There will be a very good blowout situation. The company's order volume will be two months later."

In the semi-annual report of 2013, Qinshang Optoelectronics described the status quo of the industry: LED lighting in the first half of 2013 was warmer than the previous year, but the overall growth rate of production capacity was greater than the growth rate of market demand. Gradually differentiated, market share will be concentrated in the industry.

From the application field, Qinshang Optoelectronics' products cover roads, landscapes, commerce, home, medical, office, automobile, advertising and other occasions. The product lines and reserves are abundant and increasing. In terms of product types, the company's main products include LED outdoor lighting, LED landscape lighting, LED indoor lighting and LED display and others.

The continuous increase in product categories has also made Qinshang Optoelectronics' production capacity tight. Previously, Huang Guanzhi, the vice chairman of Qinshang Optoelectronics, said that the company is also looking for excellent foundry companies to be responsible for some of the indoor products.

According to the third quarterly report, as of the end of the third quarter, Qinshang Optoelectronics' operating income reached 80,195.30 million yuan, a year-on-year increase of 35.31%.

"Indoor products are definitely the main market forces in the future. The company is now in the period of sales transformation, from the original project sales, direct sales to channel platform sales." Chen Guodong, director of Qinshang Optoelectronics Sales Department, interviewed by Gaogong LED It is said that the company's target this year is that domestic sales revenue will reach 800 million yuan and export revenue will reach 500 million yuan.

When talking about the transformation goal of sales model, Chen Guodong said that reducing direct sales and focusing on products, technology and after-sales service is what Xishang Optoelectronics is currently doing. By 2015, the company hopes that project sales and channel sales revenue will be shared. 50%, of which indoor lighting products contribute a minimum of 20% of total revenue.

Indoor lighting products will become the key development targets for the next few years, and this will increase the channel development efforts.

According to the target, Qinshang Optoelectronics' distribution network and outlets will reach 1,000 in 2013. By 2015, it will reach 5,000 distribution networks and outlets.

Qunsuo is the best supplier Manufacturer of Desktop Dot Matrix Printer.

1. Adopt the new technology and material of high quality shell, beautiful appearance, and equipped with a larger capacity of paper bin.

2. Bluetooth, USB and serial port are optional for easy connection.

3. Equipped with paper shortage alarm, overheating protection, HP back, black calibration functions, high intelligence.

4. Equipped with original Epson printing movement for longer service life.

5. Applicable to logistics, traffic police, postal, urban management, tobacco, meter reading, supermarkets, clothing and other industries and fields.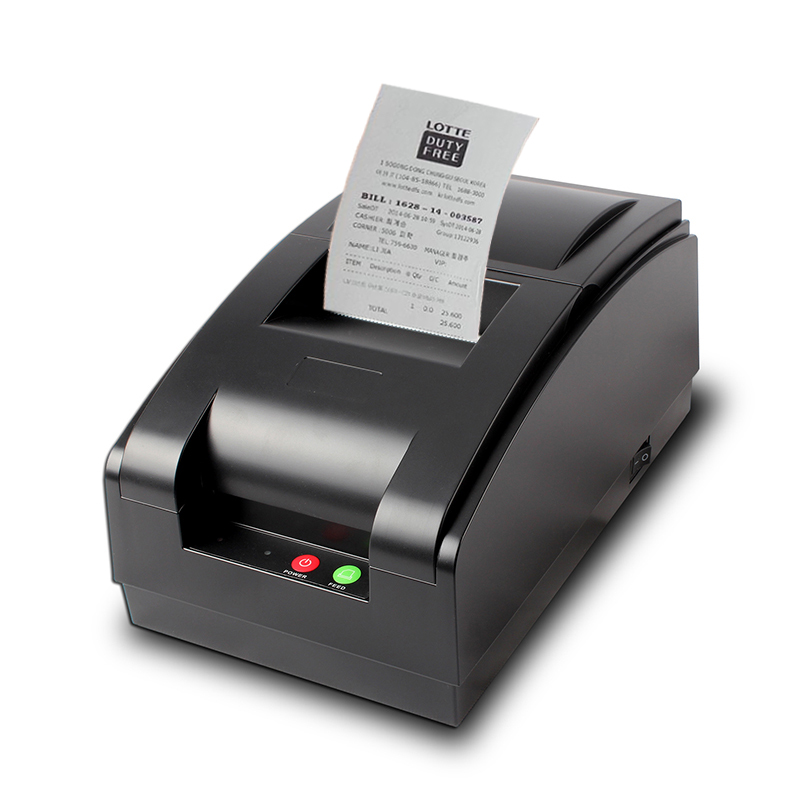 76mm Desktop Dot Matrix Printer

Dot Matrix Printer,Portable Dot Matrix Printer,Bluetooth Dot Matrix Printer,Android Handheld Dot Matrix Printer

Shenzhen Qunsuo Technology Co., Ltd , https://www.qsprinter.com