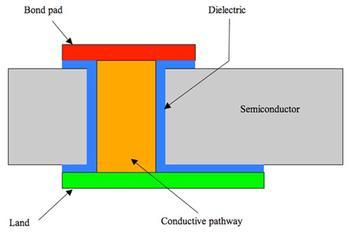 After Micro Devices (AMD) has actively extended its reach into wafer foundry, it has also invested in embedded applications and established a semi-custom wafer business unit, hoping to start a new IC design service and chant 2013. In the fourth quarter, the embedded and semi-customized business will reach a 20% target for the quarterly revenue, which will reduce the impact of the PC business decline.

Lisa Su, senior vice president and general manager of AMD's product group, said that the future innovation in the computer computing industry will come from deep software and hardware knowledge, as well as full-scale technical integration of system-level design, and it will require a wealth of processors. IP) and system-on-chip (SoC) development capabilities can be achieved. Seeing this trend, AMD has recently set up a semi-customized business unit to assist with years of CPU, graphics processor (GPU), accelerated processor (APU) and wafer connection interface technologies. ODMs and OEMs create custom solutions and differentiated solutions to create greater revenue.

In fact, the growth of shipments of notebooks has apparently slowed down in recent years, and even in 2012, there has been a rare negative growth; IDC further predicts that the overall PC industry will continue to decline this year. It is not until the second quarter of 2014 that shipments will be able to rebound. , In the process of bringing warnings to related businesses; especially processor manufacturers will bear the brunt of this, driving Intel and AMD to start the transition to embedded and mobile devices, and even to the development of wafer foundry and IC design services respectively. The shrinkage of the camp caused by the weakness of the main product market.

Chu Qianjin, Director of Gaming, Software and Heterogeneous Computation Technology at AMD Greater China, emphasized that the most important strategic goal of AMD at present is to expand the market beyond PCs and will focus on the development of embedded and semi-customized wafers. In the fourth quarter of 2013, it achieved a 20% revenue share and gradually moved to a diversified operation. In response to the new business direction, the company will be betting on a large number of R&D resources for hardware and software this year, and will use a complete IP portfolio and SoC architecture design technology to quickly tailor-make embedded and mobile processors for its customers. At the same time, it will cooperate with customers to produce wafers. The model to reduce the investment burden.

The current ultra-half customized wafer solution has been favored by Sony Computer Entertainment (SCEI) to enter the latest PS4 game console supply chain. Su revealed that AMD is currently actively developing new customers and it is expected that more new cooperation plans will be released between the second half of this year and the beginning of next year.

On the other hand, Chu Jinjin pointed out that more and more mainstream applications must achieve parallel performance to meet their high-performance and low-power requirements. However, today's CPUs and GPUs operate independently and have their own independent memory. In the physical space, information must be copied from the CPU to the GPU, and then returned to the CPU after the operation. Therefore, the computing program cannot be executed cooperatively. Therefore, AMD also plans to use APU development experience combined with the heterogeneous arithmetic architecture (HSA) standard to create more powerful and lower power processors for customers.

It is reported that the HSA request system CPU, GPU and even DSP processor work together. It is not only a difficult technical threshold, but also a sufficient IP technology for the wafer vendors and system manufacturers. Therefore, AMD hopes to leverage the influence of its large IP lineup to assist the industry in accelerating the development of HSA products, and at the same time highlight the technological advantages in the highly competitive IC design industry to stabilize the market.

The Aluminum-alloy Cable Tray has the advantages of simple structure,big absorbing load,light weight,easy to settle,anti-corrosive,good looking,long service life,etc.There is one important feature that Steel Cable Tray cant instead it. This Cable Tray has very good anti electromagnetic radiation abilities.especially do well in resisting interference of cable shield.


It can fit all kinds of high wet or high corrosive environments.And can protect cables being scratched.
Aluminum-alloy Cable Tray

Aluminum Cable Tray,Cable Ladder,Trough Type Cable Trunking,Anti Corrosive Cable Tray

Jiangsu Loncin Electric Equipment Co.,Ltd , https://www.loncincabletray.com