On January 7, 2017, the second new economic think tank conference hosted by the Ali Research Institute was held in Beijing. At the meeting, Xue Yu, Dean of the School of Public Administration of Tsinghua University, delivered a keynote speech titled "The Troubles of Growth – The Challenges Brought by the Fourth Industrial Revolution".

Xue Wei believes that China now emphasizes that the significance of innovation-driven development is to solve the needs of China's domestic development on the one hand, and on the other hand, we are facing a major opportunity for the fourth industrial revolution.

Xue Yu stressed that the fourth industrial revolution has really come, and brings a lot of exciting prospects and imagination. However, while facing the benefits of the fourth industrial revolution, we must also consciously consider the negative effects that may be brought to us, so as to better benefit and eliminate disadvantages.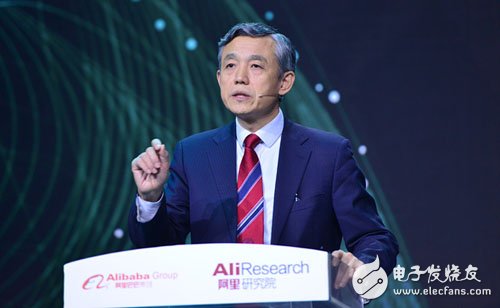 Xue Yu, Dean of School of Public Administration, Tsinghua University

The following is the speech of Xue Yu's speech:

Hello everyone! The topic I am discussing today is "The troubles of growth – the governance challenges brought about by the fourth industrial revolution". I think mainly from three aspects, first of all, the relationship between innovation-driven development and the fourth industrial revolution, and secondly, focus on the challenges brought by the emerging science and technology revolution to governance, and finally how to deal with it.

First of all, we all know that China's economy has entered a new normal and faces a series of new challenges. Whether it is the slowdown of economic growth, the pressure of resources and environment, or the gap in social distribution income, it will pose challenges to the future development of our country. It is in such a large environment that the 18th National Congress proposed an innovation-driven development strategy. President Xi talked about deciding a country's social development, and the improvement of labor productivity is the core key. In fact, everyone saw last year's "13th Five-Year Plan" and put forward a series of goals in the field of innovation, including R&D investment, contribution rate of scientific and technological progress, and Internet popularity. All of these are hopes that innovation can provide new impetus to China's economic development and social development.

Some time ago, just after the overall science and technology planning of our country, this year should have 22 national-level special plans during the 13th Five-Year Plan period. The first special plan issued is the special plan for technological innovation. This special plan proposes six major scientific and technological projects and nine major projects. These are all very important foundations for our future industrial revolution and for innovation-driven development.

China now emphasizes innovation-driven development. What is the significance of this historical period? On the one hand, we are addressing the needs of China's domestic development. On the other hand, we are also facing major opportunities, which is a major opportunity for the fourth industrial revolution. Everyone knows that the first industrial revolution is the widespread use of steam engines, the second is the era of electrical appliances, the third generation is the era of semiconductor information, and the fourth industrial revolution is now able to see the prototype. In the previous industrial revolutions, China was far behind due to historical reasons. Today, China can finally say that it has the opportunity to join other developed countries like the United States and participate in the formation of the fourth industrial revolution.

Poe Switches,18Port Poe Switches,Promotional Industrial Switch,Ethernet Poe Industrial Switch

Shenzhen Scodeno Technology Co.,Ltd , https://www.scodenonet.com