Smart homes have been in China for 20 years. During the 15-year period from 1995 to 2010, foreign smart home products were mainly sold. In 2010, domestic smart home companies continued to emerge. The entire domestic perception of the smart home industry seems to remain in the impression of "internal cooling and internal heat". It seems that only the industry is hot and the end market is unmoved. Now, Zhijia.com has reason to believe that in 2017, the domestic smart home industry will surely usher in substantive development.

China's smart home industry has long since bid farewell to the "cold outside heat" stage

In 2015, the popularity of Internet home improvement brought great opportunities for the development of the smart home industry. In 2015, Haier released U+ smart life, Midea launched M-Smart Smart Home, 360, Jingdong and Ali successively established smart home department. Many domestic giants have begun to set foot in and deploy the smart home industry. In 2016, Huawei released a smart home strategy and launched related products. Midea's smart home products have also been sold. In 2016, a number of smart home companies also completed financing. In June 2016, Broadlink announced that it had obtained a Series C financing from China Merchants and Innovation Workshops; in August 2016, the comfortable smart home was enjoyed by the family. Founder Hee Hesheng, Hongzhang Capital, and Fu Kunchuang Investment Co., Ltd. invested RMB 120 million in Series B financing; in October 2016, Oribo ORVIBO announced the acquisition of Top State Shares, Softbank Saife (SAIF), and Airline Capital's RMB 110 million Series B round of financing.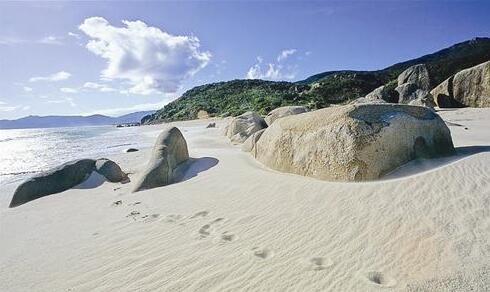 Not only is the industry hot, but the smart home terminal market in 2016 has also seen great development. Oribo ORVIBO outlet strips, smart gateways, sensors, switches; enjoy the comfort of home, central air conditioning, floor heating, heating, fresh air, clean water home consumption upgrades; Broadlink's smart switches and smart remote control services; PolyHome's intelligence The host performs family scenario control, and so on.

If this doesn't explain the problem, let's look at another phenomenon. In 2016, smart lock sales increased by more than 10 times compared with the same period of last year. Including the frequency of consumer online shopping and the use of some VR scenes can also be highlighted, consumption concepts and consumer age shift, the potential for intelligent home decoration will be more and more. Single-line intelligence that is grafted onto a single product, such as remote controls, security alarms, lights, and audio/video products, has become a common configuration in the consumer market. These are enough to show that the intelligent consumer market has advanced into the stage of the scene-based service experience.

Therefore, in 2017, abandon the "external cold inside" view, waiting for the market to substantive development.

Disposable vape e-cigs is the simplest method to get started. Disposable vapes are meant to mimic the experience of smoking cigarettes, but without the tar, smoke, and ash. Replaceable components, buttons, rechargeable batteries, and complex menus are all absent.




Features:

1. Rubber painted surface, skin touch feeling, soft but non-slip.

2. No button at all, inhale and enjoy it immediately.

3. Streamline pocketable design, lightweight and portable.

4. Strong throat hit, all characteristic flavors satisfy your taste buds.










800 Puffs Disposable Vape, 800 Puffs Vape Pen,800 Puffs Vape Bar, vape pen device, disposable vape pen

Mainstay (Guangdong) biotechnology Co., Ltd. , https://www.heyleme.com